PRE-ORDER
Make your cycle life more enjoyable.
Anti-theft device to watch over road bikes
---
Alterlock is a cycle guard service for sport bicycles.
Watch over your beloved car with vibration detection alarms and notifications to your smartphone.
In the event of an emergency, GPS tracking is available to assist in detection.
It provides a different and more secure cycle life.
Kenta's video introduces Alter Rock
Why Alter Rock?
Reason 1
Reason 2
Reason 3
Testimonials
Some of the testimonials we have received from our customers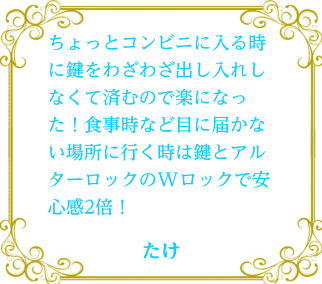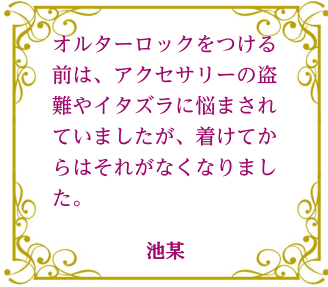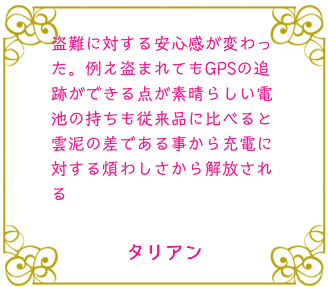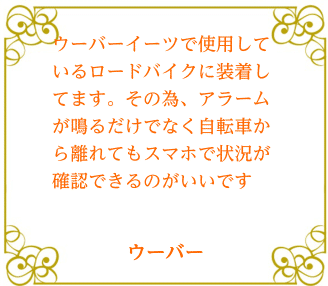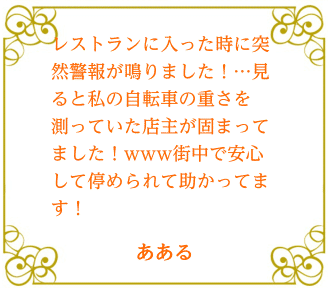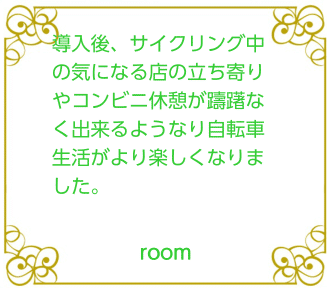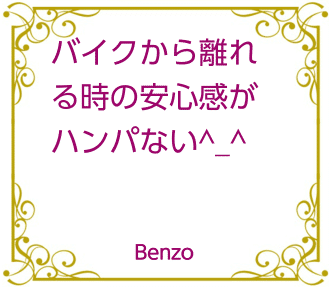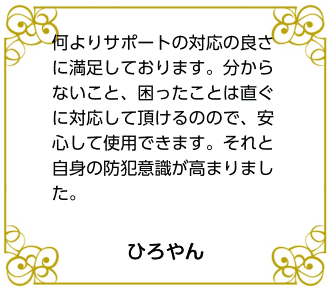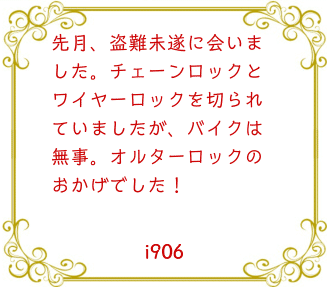 Main features
Monitor Your Bike with Lock Mode
Go into lock mode with a simple control in the smartphone app, and AlterLock will protect your bike with a loud alarm and GPS system. The long-life battery can last up to two months.ReadMoreYou can control up to three devices from the smartphone app. Locking and unlocking, alarms, and vibration detection levels are also set from the app. If you have an iPhone or any Android model that supports automatic Bluetooth connectivity, you can lock and unlock it with the press of a button on the AlterLock itself, without having to open the app. You can take a break from your car and start driving immediately without the hassle of taking off your gloves or taking out your phone.
Alarms & Notifications
When AlterLock detects your bike vibrating while in lock mode, it will sound an alarm and send a notification to your phone. If your bike is moved, a loud alarm will also deter theft.ReadMoreAlarms are highly effective in deterring theft, but you don't have to worry about the embarrassment of accidentally setting off a loud alarm. The initial vibration detection can be set to sound a relatively quiet warning tone. In case of theft, additional vibrations can be added to the alarm to intimidate the perpetrator with a loud alarm. The smartphone has its own notification sound, so you can run to your car without missing it.
Vibration Detection for Multiple Scenarios
Equipped with AlterLock's proprietary vibration detection algorithm. It detects behaviour in the event of theft with settings optimized for multiple situations, from being fixed in a bicycle parking lot to road bikes swaying on bike racks.ReadMoreThe vibration detection mechanism has evolved dramatically in the second generation. By analyzing the shaking and impacts that are likely to occur in different situations, we have succeeded in reducing the number of false alarms caused by shaking and impacts in a cycle rack, for example. In an entirely stationary environment, the system can also be set to react to even the slightest vibration, which can deter theft or tampering with items such as lights.
GPS & WiFi Tracking
In the unlikely event that your bike is stolen, AlterLock tracks it once a minute to determine its final location. If it is moved indoors where there is no GPS signal, the device uses WiFi signals to determine its approximate location.ReadMoreWhat sets AlterLock apart from many other tracking devices is its ability to track your location independently. By employing a highly accurate GPS module and Sigfox communication, the device transmits location information even from hundreds of kilometers away, unlike Bluetooth, which has a maximum range of about 100 meters. The second generation also uses WiFi signals for positioning, increasing the possibility of determining your location even indoors, where there is no GPS signal. It can also provide clues in cases where the vehicle is abandoned or when the police search for it.
Smart Design
Designed with aerodynamics in mind, it can be fitted to the bottle holder pedestal on most sports bikes. It can be discreetly installed into your existing bottle holder without compromising the frame's aesthetics.ReadMoreDo not interfere with the design of the frame. Does not compromise the aerodynamics of the vehicle. It must be lightweight. The AlterLock fits into the downtube width of most road bikes. The curve along the bottle cage ensures that aerodynamics are not compromised. You can feel the lightness in your hands.
The most powerful commentary by AlterLock ambassador Naokky
Easy Installation
2
Subscribe to the CycleGuard service.
3
Register your bike and device in the app
FAQ
It can be attached to a standard sports bike using its bottle holder's base or in conjunction with your existing bottle holder.
It can be used within Sigfox's service area (primarily Europe). Outside the service area, all functions will work within the Bluetooth transmission range. You can check the service area from this page.
* Even within the service area, notifications may not reach your smartphone indoors where the signal is weak or in an environment with poor reception.
Bluetooth trackers are challenging to track once they leave your hands. AlterLock has stand-alone communication and GPS, so you can track your device wherever you go.
This product is designed specifically for theft prevention. It cannot be used as a GPS tracker that continuously displays location information. Vibrations made in lock mode activate the GPS to significantly reduce power consumption and enable long-term tracking.
If you try to remove the device, AlterLock detects the vibration and sounds an alarm to notify you, so you can rush to your bike. If you're still concerned, an additional anti-theft bolt and special tool are available. Please consider purchasing the device as a set. These items are not sold separately.
Is it possible to adjust the sensitivity of the alarm sound and vibration detection?
Device Specifications
Size
159 mm long × 38 mm wide × 9 mm thick
Weight
50g
Battery
Lithium polymer
Port
USB Type-C
(charging cable not included)
Temperature
Operating Temperature −20 to 60°C
Chargeable Temperature 0 to 45°C
Uptime
Up to 1.5 months
(varies according to use)
Communications
Bluetooth Low Energy / Sigfox
Location Tracking
GPS (GNSS) / WiFi
Water/Dustproofing
IP66
Accessories
Start Guide, 2 mounting bolts
Options
2 anti-theft bolts, special tools
*Only sold in combination with the device
Communication Areas
AlterLock transmits data via Sigfox (the LPWA communication standard) when outside of Bluetooth range. LPWA makes it possible for the device to communicate on its own with low power consumption and low cost.
Since Sigfox has different communication bands in different regions, Alterlock comes in several editions.
The European version is available in the following countries: Belgium, Croatia, Czech Republic, Denmark, France, Germany, Hungary, Ireland, Italy, Luxembourg, Portugal, Slovakia, Spain, Netherlands, United Kingdom.
For more information on the area, please see the process of getting started.