Alarm, Monitor, and track your bike.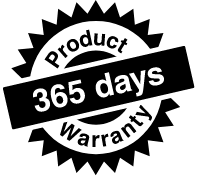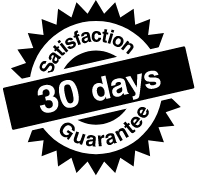 98%
theft prevention rate*
6000+
devices being purchased
*according to our own research through the AlterLock app.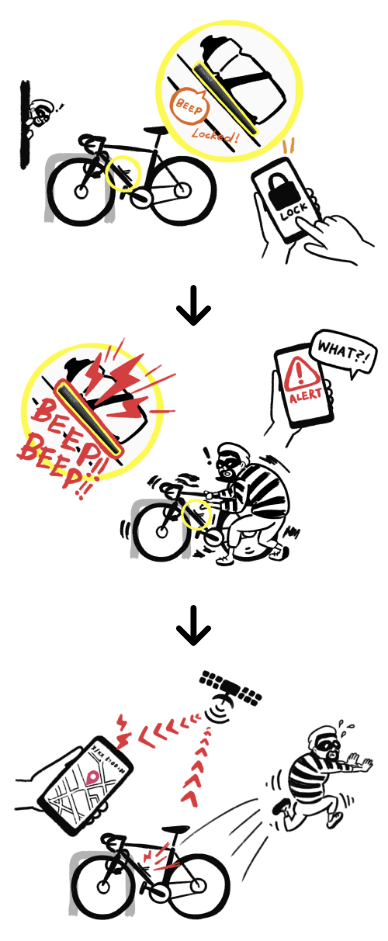 AlterLock is an alarm/GPS tracking security device for bikes. It lets you keep a remote eye on your bike and notifies you on your phone when the device detects movement while the bike is locked away.
Main Features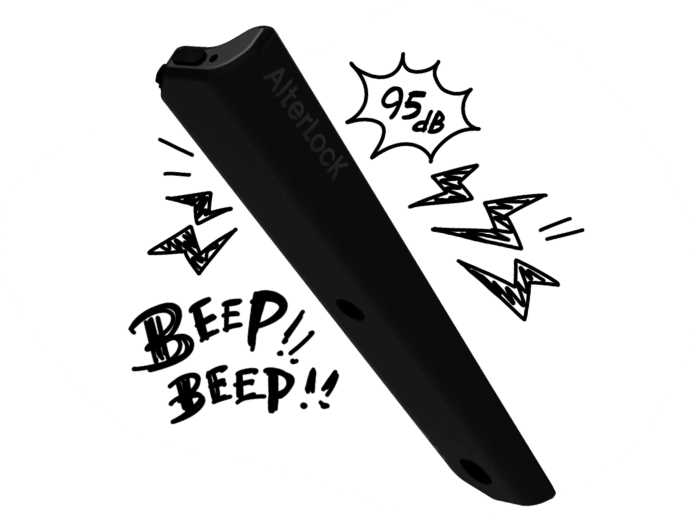 Alarm
If the AlterLock device detects motion from your bike while in Lock mode, it will blare out an alarm that is as loud as 95dB, which is louder than a lawnmower, almost just as loud as a helicopter.
Monitor
When motion is detected, the AlterLock app will notify you on your phone with its own notification sound, so you can distinguish it from other notification sounds like email and realize you need to get to your bike straight away.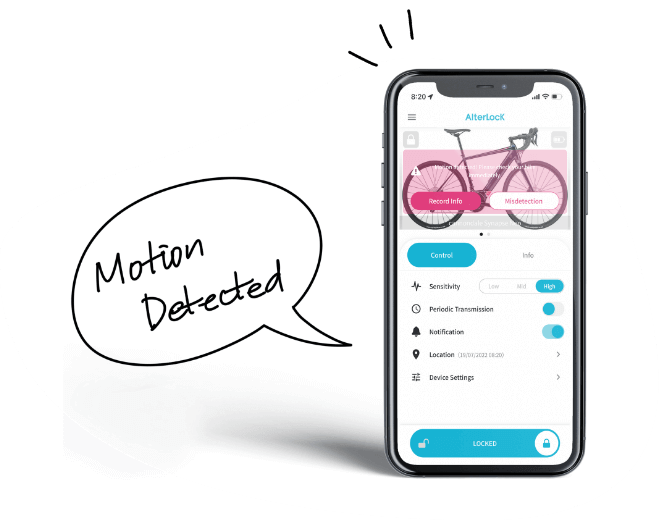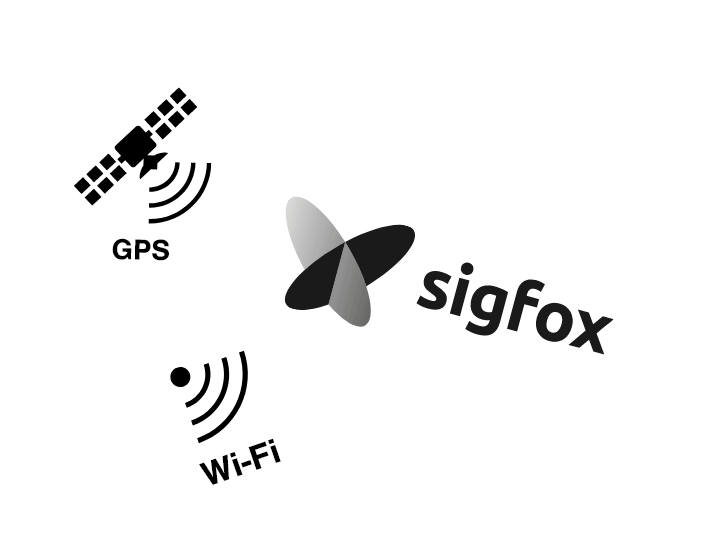 Track
In the unlikely event that your bike is stolen, AlterLock can track it once a minute all the way to its final destination. If the bike is moved indoors where there is no GPS signal, the device uses Wi-Fi signals to determine its approximate location. This can also provide clues if the bike is abandoned or when the police search for it.
Reviews
Easy Installation
Download and install the AlterLock app.
Subscribe to the BicycleGuard Service.
Register your bike and device in the app.
Mount it on your bottle cage and turn the lock mode on.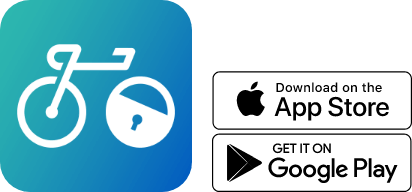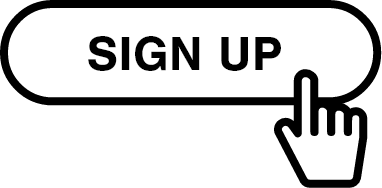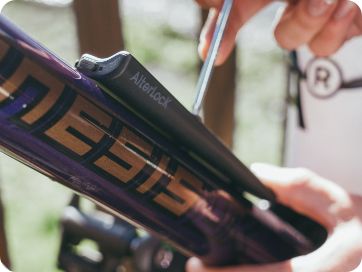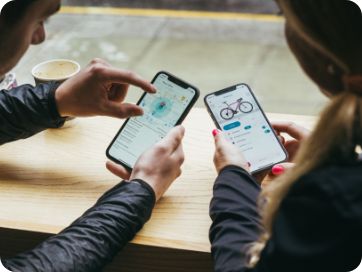 Product Comparison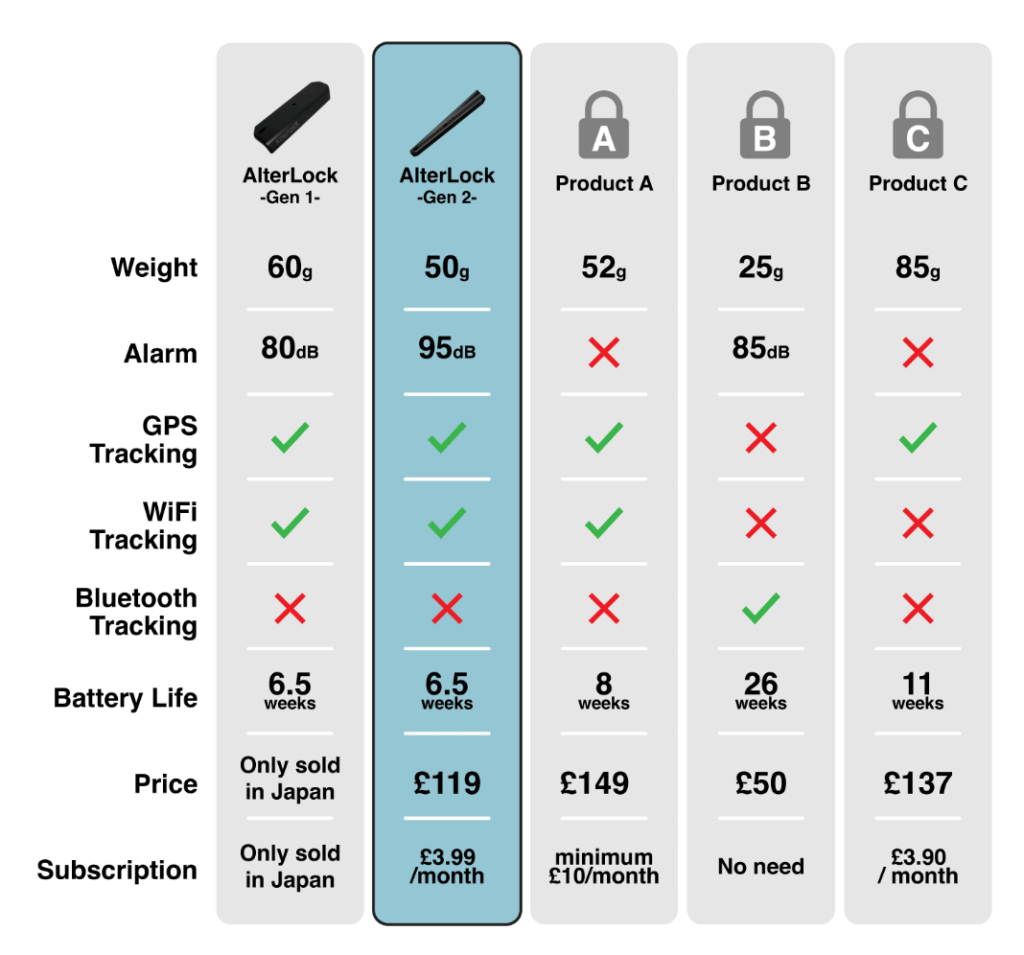 Product Information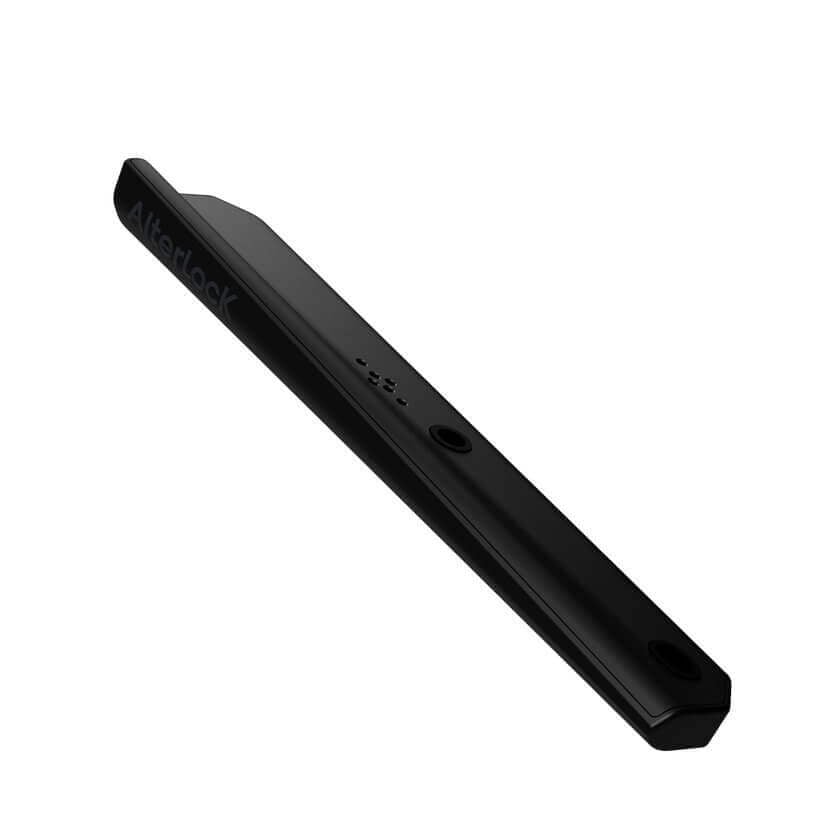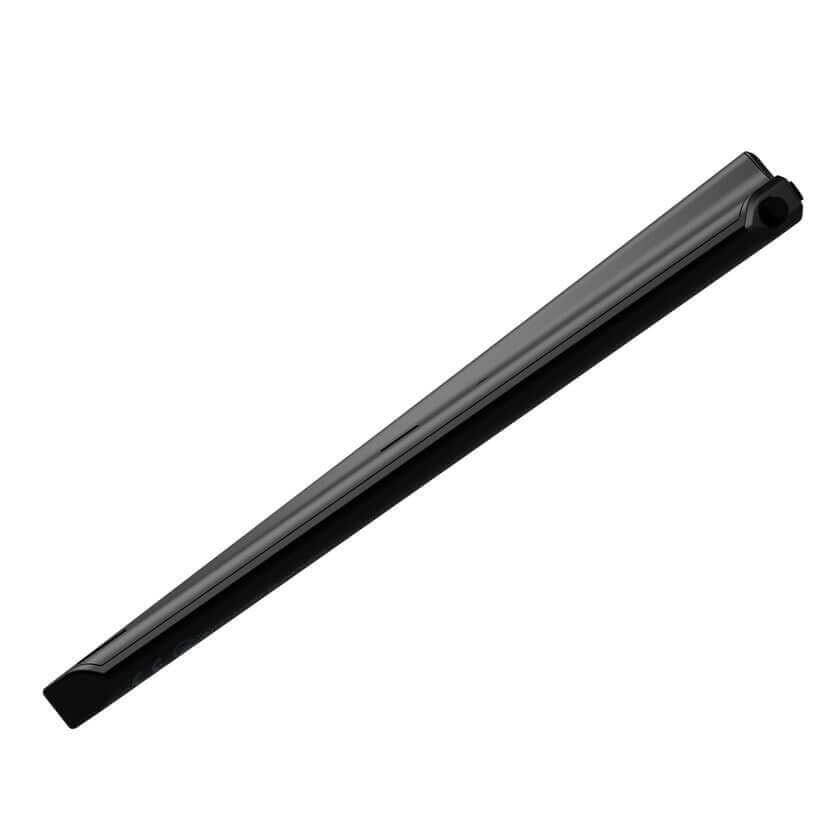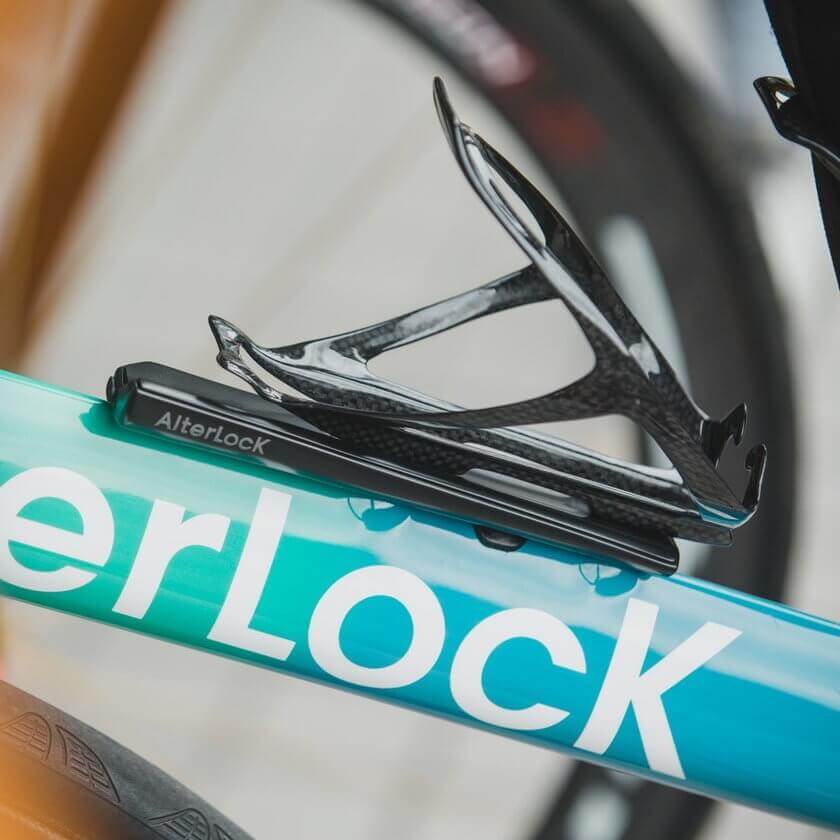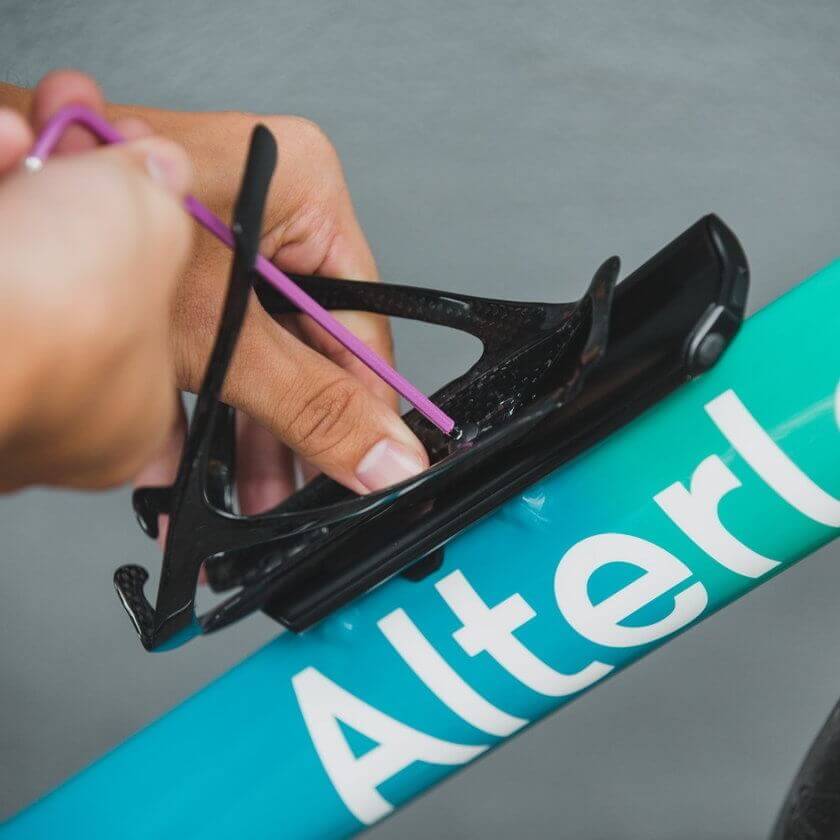 Size: 159×38×9mm
Weight: 50 g
Battery type: Lithium polymer
Battery life: up to 1.5 months/charge *1
Charging Socket: USB Type-C *2
Operating Temperature: -20 to 60°C
Charging Temperature: 0 to 45°C
Communication: Bluetooth Low Energy / Sigfox
Tracking: GPS (GNSS) / Wi-Fi
Protection: Water/Dustproofing IP66

*1 Varies according to use
*2 Charging cable is NOT included
1) Start Guide,
2) 2 regular mounting bolts,
*Our package does not include a charging cable inside.
2 anti-theft bolts, a special tool
*Only sold together with the device
Phone App
To see if the area you are trying to use AlterLock is within the range of Sigfox,
please visit this page.
The European version is available in the following countries:
Austria, Belgium, Croatia, Denmark, Estonia, Finland, France, Germany, Greece, Ireland, Italy, Latvia, Lithuania, Luxembourg, Netherlands, Poland, Portugal, Spain, Ukraine and United Kingdom.
The Japan version will only be available in Japan.