BUY NOW
BUY NOW
BUY NOW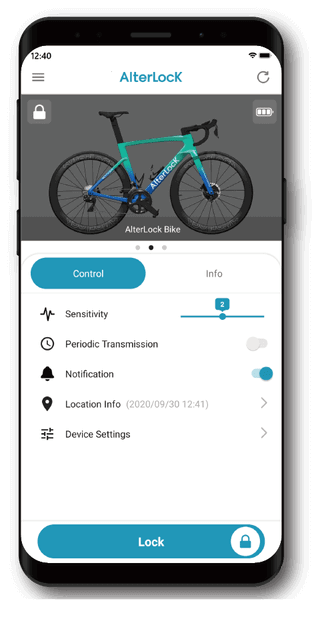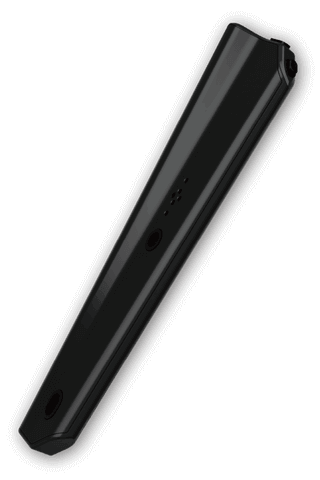 AlterLock
AlterLock is a security service for sports bikes. It lets you keep a remote eye on your bike with a movement detection alarm and smartphone notification. In the unlikely event that the alarm doesn't prevent theft, GPS tracking helps you find your bike. It's a new way to enjoy your life as a cyclist with peace of mind.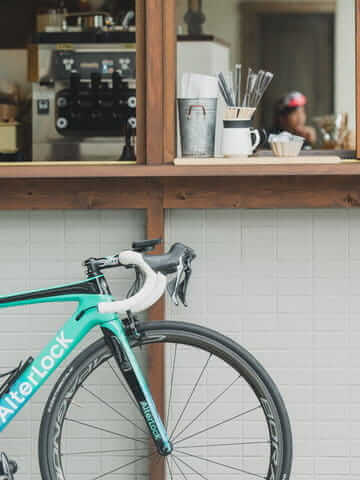 1
Alarm deters thieves
If AlterLock detects your bike is being moved, it sounds an alarm, deterring theft and interference.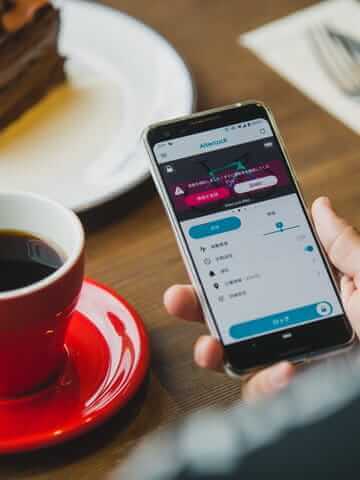 2
Peace of mind with smartphone notifications
If AlterLock detects your bike is being moved, it sends a notification to your phone to tell you to check your bike.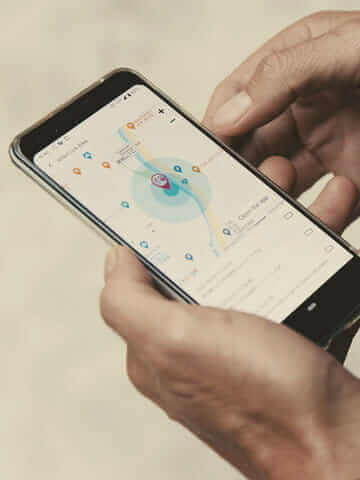 3
Advanced tracking capabilities
AlterLock uses both GPS and Wi-Fi to determine its location accurately.
Learn More
Customer Reviews
App Features
Register a photo of your bike together with its specs and serial number
Toggle the device's Lock mode
Device settings (for various situations including movement detection sensitivity, alarm on/off, alarm duration, initial alarm sound, number of alarms, and regular transmission)
Push notifications and audible alarms when the device detects your bike is being moved or receives location information
View location and history while tracking on the map screen
Tracks maintenance history for safer riding
Note 1: Compatible with BLE-equipped smartphones running Android 5.0 and above or iOS 11 and above.
Note 2: You'll find a list of verified compatible smartphones here.
FAQ
The AlterLock device attaches to the bottle cage bosses on a standard sports bike. If you already have a bottle cage installed, the device can go underneath it.
The AlterLock device works within the Sigfox service area (primarily Europe). Outside the service area, all functions will work within the Bluetooth transmission range of your smartphone. You can check the service area here.
Note: Even within the service area, notifications may not reach your smartphone if the bike is being kept indoors, where the signal is weak, or in an environment with poor reception.
Bluetooth trackers are challenging to track once they leave your hands. AlterLock has stand-alone communication and GPS so you can track your device wherever it is.
AlterLock is designed specifically for theft prevention. It cannot be used as a GPS tracker that continuously provides location information. GPS location is activated only when the AlterLock device detects movement in Lock mode, significantly reducing power consumption and enabling long-term tracking.
If someone tries to remove the device, AlterLock detects the vibration and sounds an alarm to warn you, so you can rush to your bike. If you'd like to make it even harder to remove the device, additional anti-theft bolts and a special tool are available. You can purchase these together with the device as a special set. They're not sold separately.
Yes, it is. The movement detection sensitivity can be set to one of three levels.
Device Specifications
Size
159 mm long × 38 mm wide × 9 mm thick
Weight
50g
Battery
Lithium polymer
Charging Method
USB Type-C
(charging cable not included)
Temperature
Operating Temperature −20 to 60°C, Chargeable Temperature 0 to 45°C
Uptime
Up to 1.5 months
(varies according to use)
Communication
Bluetooth Low Energy / Sigfox
Location Tracking
GPS (GNSS) / Wi-Fi
Water/Dustproofing
IP66
Accessories
Start Guide, 2 mounting bolts
Options
2 anti-theft bolts, special tool Note: Only sold together with the device
Price
| | |
| --- | --- |
| Product Price | £114.99, €134.99 (tax included) |
| Service Fee | £3.49, €3.99/month (tax included) £34.99 €39.99/year (tax included) |
30 day return policy
30 days of free service
How to use this service
Communication Areas
AlterLock transmits data via Sigfox (a low-power, wide-area [LPWA] communication system) when beyond Bluetooth range. LPWA allows the AlterLock device to communicate independently of your smartphone with minimal power consumption and at low cost.
Since Sigfox uses different communication bands in different regions, Alterlock comes in several versions.
The European version is available in the following countries: Belgium, Croatia, Czech Republic, Denmark, Finland, France, Germany, Hungary, Ireland, Italy, Luxembourg, Netherlands, Portugal, Slovakia, Spain, and United Kingdom.
AlterLock is a registered trademark of Nextscape Co., Ltd.