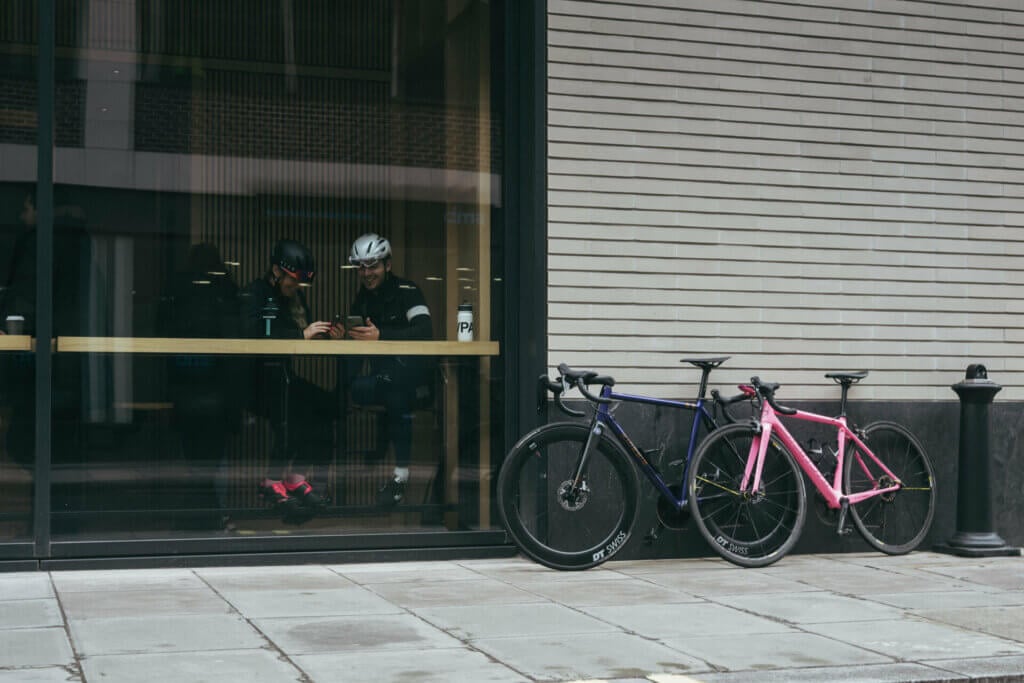 Are you and your bike prepared for bike thieves?
You might be excited now that you have the road bike of your dream. However, we hear so many stories from cyclists who got their beloved bikes and become victims of bike theft. Unfortunately, having a bike lock sometimes is just not enough to fight against them anymore.
To enjoy a longer and safer cyclist journey with your precious bike, here are the 8 things you should know about theft prevention.
1. Park Indoors, Especially at Home.
One of the most common places for bike theft took place inside home grounds, which include front and rear gardens, sheds and garages, and the home itself. Park your bikes indoors as much as possible. If you are keeping it on your balcony, make sure that they are covered and cannot be seen from the outside.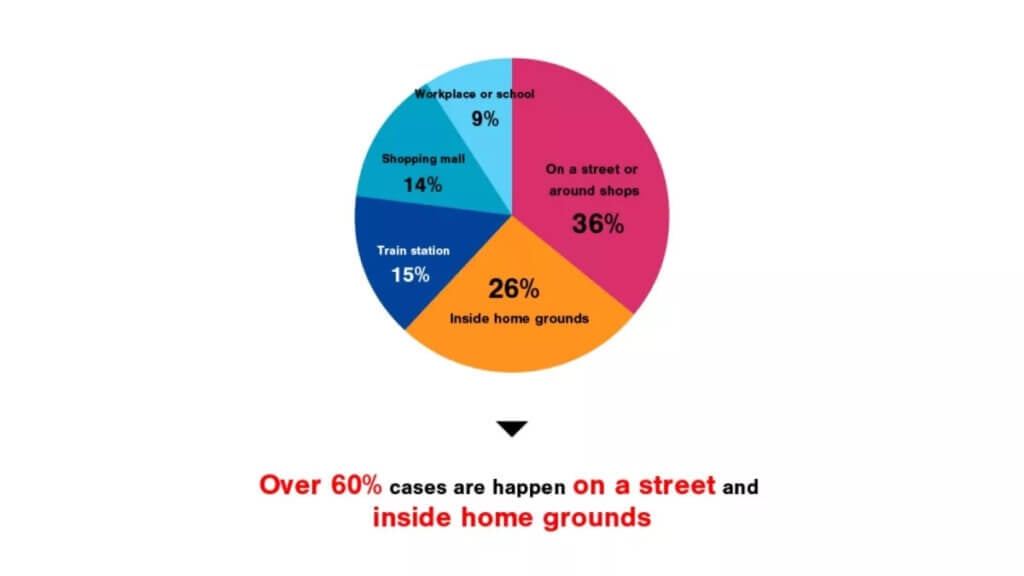 2. Don't Think You Are Safe Just Because You Have a Lock on.
90% of cyclists who had their bikes stolen had them locked, according to a report. While you can reduce the risk by using having a touch lock, it is not a safe bet as criminals often have tools to cut them off.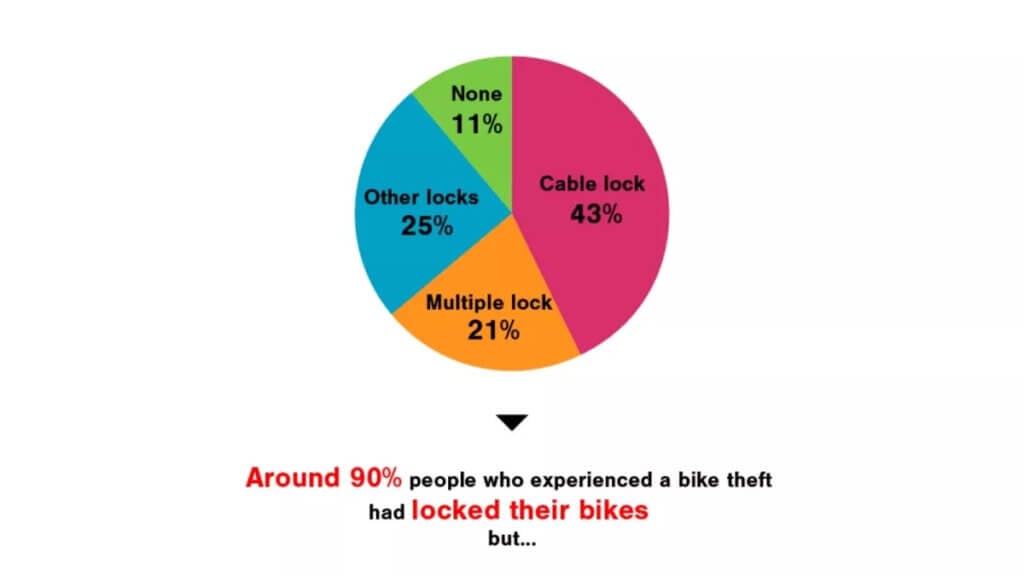 However, that does not mean that locking your bike is meaningless. It can keep criminals away for the most part and buy some time, even if you are only parking it for a short period of time.
3. Make Sure to Lock on Something That is Connected to the Ground.
This is a basic anti-theft measure that avoids the risk of the bicycle being taken away with a lock in place. In addition to this, letting the lock high off the ground also has the effect of making it harder to use cutting tools.
4. Avoid Parking Your Bike Where You Cannot have Quick Access.
Many reported theft cases on social media took place in a parking lots of large shopping complexes. Try to keep the time away from your eyesight as little as possible, and park where you can get to them quickly.
5. Make Sure to Take Measures Even If Your Bike is Entry-level.
Even if your road bike is entry-level, they are still considered expensive compared to "regular" bicycles. Because of how the media portrays bike thieves, we tend to think that expensive bikes get stolen by professionals, but that is not always the case. Online platforms have made it easier for anyone to resell bikes and parts anonymously, perhaps encouraging a younger generation of people to become bike thieves without past experience.
6. Always Register Your Bike.
I know when it comes to bike thieves, most people believe that filing a report to the police is no help. In fact, an investigation by the Daily Telegraph recently found that in 87% of the 24,000 neighbourhoods that saw a reported bicycle theft in the last three years, not a single case was ever solved. However, if you register, your bike could be the 13% who did have their case solved. If you are registered, it can be matched and recovered by the registration number if it gets abandoned somewhere.
7. Take Parts off When You Leave Your Bike Alone
Lights and cycle computers could be very expensive, but cannot be locked together with your bike. Even if you are going to be away for a short time, you should remove them and carry them with you at all times, even if it is a bit of a hassle. Also, make sure to always lock the wheels together with the frame itself. One way to prevent wheels from being stolen is to invest in anti-theft accessories for wheels. Make sure that thieves eliminate your bike and bike parts from being stolen.
8. Investing in Anti-theft Accessories
No matter how many anti-theft measures you take, it could be a challenge for you to overcome the fear of your bike being stolen. The joy of cycling is not just about actually riding a bicycle.
Taking breaks and talking with friends on long rides and or having a delicious meal at your destination is also part of the fun. While going on a solo ride, having a quick stop at a cafe to grab a coffee or to have a toilet break can be worrying. Even if you can see the bike park, do we have to keep an eye on our ride at all times?
AlterLock could become the solution to this.
What is AlterLock?
AlterLock is a simple security device for your bicycle to deter thieves and give you peace of mind. It has a smart GPS/Wifi tracker inside and allows you to keep an eye on your bike remotely. We created the AlterLock for those who want to go the extra mile when it comes to keeping their bicycle safe.
The Alarm
Once locked, either via the smartphone app or manually, the AlterLock activates a motion-controlled sensor which will sound a loud deterrent alarm when the bike is moved. The alarm is as loud as 95dB, which is louder than a lawnmower and almost as loud as a helicopter. You will also receive a notification on your smartphone to alert you and this movement also activates GPS/WiFi tracking.
GPS Tracking
In the unlikely event that your bike is stolen, AlterLock can track it once a minute all the way to its final destination. If the bike is moved indoors where there is no GPS signal, the device uses Wi-Fi signals to determine its approximate location. You're able to view location and history while tracking on the map screen within the app.
Monitor and Stay In Full Control
All functionality of the device is controlled from a simple smartphone app, from switching the device on and off to the motion detection's sensitivity, the initial alarm sound, volume and much more.
• AlterLock costs £117.99, plus a monthly subscription fee of £3.49, from alterlock.net/en.
Sometimes it is impossible to avoid a bike thief, just like you don't know when you'll get into an accident. However, by being extra cautious and taking the right measures, you can lower the chance of getting your bike stolen a lot more.