The Difference Between AlterLock and AirTag
Since Apple released its tracking device, AirTag, in 2021, various companies have created adapters to use it as an anti-theft measure for bikes, and devices with built-in AirTag functionality have also started to be marketed.
However, does AirTag really work for theft prevention? And what's the difference between AlterLock and AirTag?
What is AirTag?
AirTag is a coin-shaped tracking device developed by Apple for the purpose of "loss prevention". It can be used through the "Find My" app on iPhones and can be attached to bags, wallets, keys, etc. The product is for iPhone users only and cannot be used with Android devices.
How Does AirTag Work?
AirTag sends out periodic Bluetooth signals and uses the location data of nearby iPhones to transmit its own location to the cloud. When we think of location and tracking, we think of GPS, but AirTag does not have a GPS module, so it cannot locate itself or communicate over long distances on its own. The range of AirTag's signal is said to be around 10 metres, so it can only transmit location information when there is an iPhone in its range.
When is AirTag Useful?
AirTag really comes into its own for loss prevention.
For example, keys and wallets can be left behind somewhere at home or at a cafe, and if they are taken to a lost and found, there is a high chance that an iPhone will be nearby, so the item can be found with a high degree of accuracy.
Can AirTags Be Used for Bike Theft Prevention?
Nothing can completely prevent your bike from being stolen, but there are ways to reduce the risk of theft.
Some measures include:
Park your bike indoors at home
Always lock your bike, even for short periods of time
Lock your bike to the ground with both the wheel and frame included
Avoid parking your bike in the same location consistently
Carry around any parts that are easy to detach
Make sure to register your bike
In addition to these measures, having an alarm device to scare thieves off and a tracking device in case of theft can be effective.
Since AirTag does not have an alarm system, it is unlikely to scare thieves off. As for tracking, it can be effective in busy town centres, but if the area is rural or if the bike is left in a place where not many people are around, it may be difficult to find.
For more information on basic theft prevention measures, please refer to the following article:
Things to be Careful About with AirTag
AirTag has a built-in feature to prevent stalking. If it detects movement after being away from the owner's iPhone, it will make a noise (not loud enough to scare thieves off) and alert the owner a few times. In addition, a clear notification message is displayed on iPhones that travel together, so thieves with an iPhone will likely be aware of the AirTag fairly quickly. This feature is included in other products with the AirTag function as well.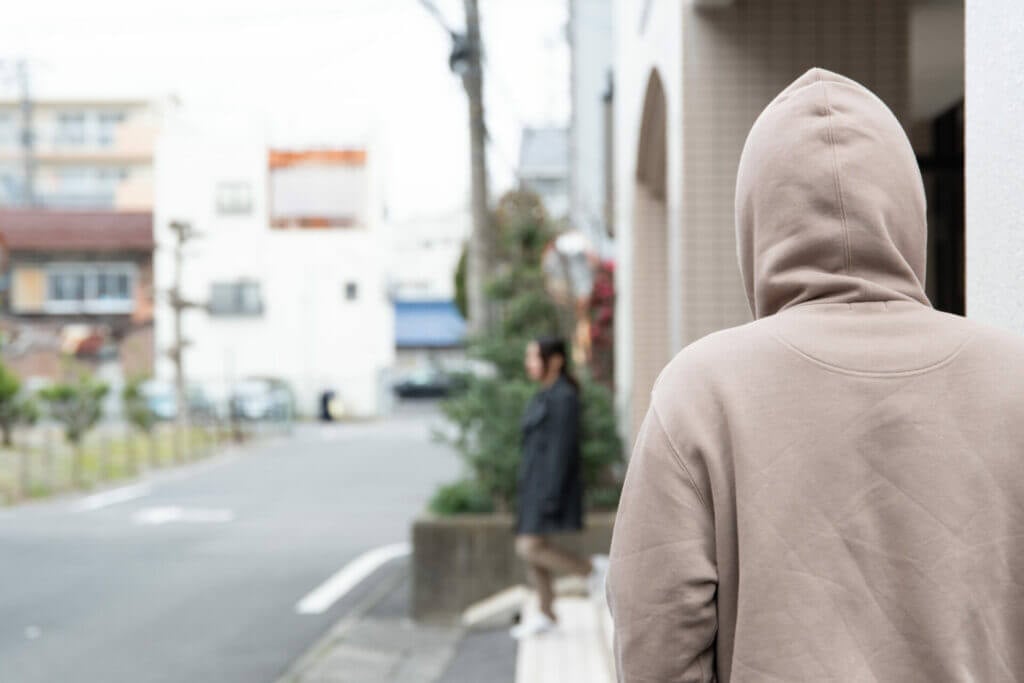 Another thing about AirTag is that it is designed to be useful for "finding something after it's been lost" rather than detecting it right away, so it does not send notifications to smartphones immediately after a theft.
The Difference Between AlterLock and AirTag
AlterLock is specifically designed to combat bike thefts for road bikes and other sports bicycles. When locked, the device activates a motion-controlled sensor that sounds a loud deterrent alarm when the bike is moved, preventing it from being stolen.

There is a debate about whether the alarms are effective or not. However, what's important here is to take all preventative measures before a theft occurs. We have also received a number of customer reviews stating that the alarm scared thieves away when it went off.
When the motion-controlled sensor is triggered on AlterLock, you will also receive a notification on your smartphone to alert you. So, quick stops at cafes or toilet breaks on solo rides should not be a cause for worry.
The device also has a smart GPS/WiFi tracker inside, allowing you to monitor your bike remotely without the need for other devices. In the unlikely event that the alarm is ignored and your bike is taken, AlterLock can silently track your bike and provide its location on your phone without repeatedly sounding the alarm.
AlterLock costs £117.99, plus a monthly subscription fee of £3.49, from alterlock.net/en.
Online platforms have made it easier for anyone to anonymously resell bikes and parts, which has encouraged a younger generation of people with no prior experience to become bike thieves. These thieves often operate alone and tend to avoid high-risk situations
AirTag is good at finding lost objects, but it does not prevent theft. In terms of tracking road bikes, it depends on where you are. If you mainly ride in the city, your chances of success may be higher but it will be much harder to track them outside of the city.
If you are travelling further out to enjoy cycling or training for a long solo ride, you may spend less time off the bike. However, there is still a possibility of stopping at a cafe or store outside the city for a coffee or a quick toilet break. For such cyclists, having AlterLock's alarm and tracking capabilities, as well as taking basic anti-theft measures like choosing a secure storage location and properly locking the bike, can provide reassurance.