BUY NOW
BUY NOW
BUY NOW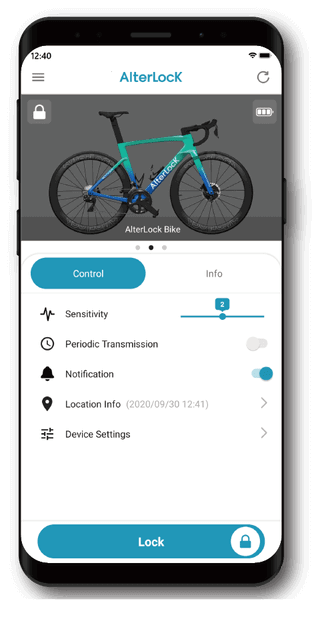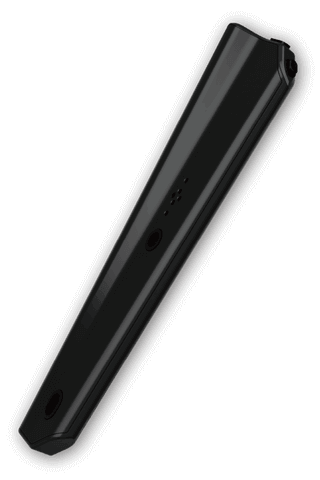 All three road bike worries are covered!
AlterLock is a security service for sports bikes. It lets you keep a remote eye on your bike with a movement detection alarm and smartphone notification. In the unlikely event that the alarm doesn't prevent theft, GPS tracking helps you find your bike. It's a new way to enjoy your life as a cyclist with peace of mind.
1
Bought a new road bike?
Worried whether even the most robust of locks will be enough to protect it?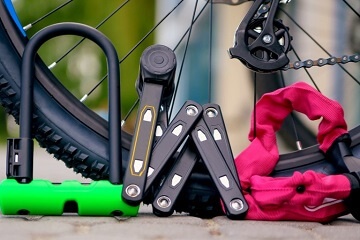 2
Worried about leaving your bike unattended—even for a short time?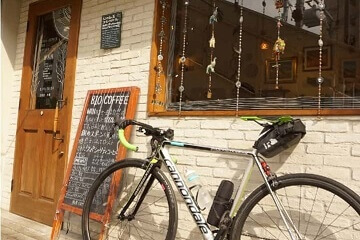 3
Afraid to take your eyes off your bike for even a moment?
Ideal for cycling trips.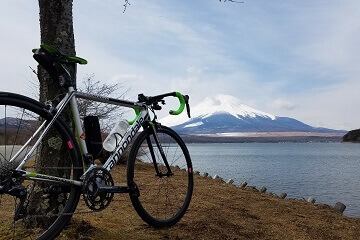 Main features
Monitor Your Bike with Lock Mode
Go into Lock mode simply by opening the AlterLock app and tapping the control at the bottom of any screen. AlterLock will then protect your bike with a loud alarm if someone tries to steal it and with GPS tracking in the unlikely event they succeed. The long-life battery can last up to six weeks on a full charge.Read MoreThe AlterLock app gives you complete control over the AlterLock device. Among other things, you can turn Lock mode on and off, configure the alarm, and set the movement detection sensitivity. The app lets you control up to three devices. If you have an iPhone or any Android phone that supports automatic Bluetooth connectivity, you can turn Lock mode on and off by pressing the button on the AlterLock device itself without opening the app. This means you can take a break from riding and be back in the saddle as soon as you're ready to go again without the hassle of taking your gloves off or getting your phone out.
Alarms & Notifications
If the AlterLock device detects your bike is being moved while in Lock mode, it sounds a warning and sends a notification to your phone. If your bike is moved again, a loud alarm is triggered. Read MoreAlarms are highly effective in deterring theft, but you don't have to worry about the embarrassment of a loud alarm being set off accidentally. AlterLock can be set to emit a relatively quiet warning sound the first time it detects your bike is being moved. If further movement occurs, indicating theft, the device sounds a loud alarm to scare off the thief. The AlterLock app has its own notification sound, so you can distinguish it from other notification sounds like email and realize you need to get to your bike straight away.
Movement Detection for Multiple Scenarios
The AlterLock device features our proprietary movement detection algorithm. It monitors movement patterns and recognizes those that indicate someone is interfering with your bike. The device can be set to give optimal protection without false alarms regardless of how your bike is parked, from being propped up in a bike parking lot to swaying in a bike rack.Read MoreIn the second-generation device, the movement detection algorithm has evolved dramatically. By analyzing the typical disturbances that occur in different parking situations, we've succeeded in reducing the number of false alarms caused by, for example, your bike getting bumped or shaken in a cycle rack. Where there's no likelihood of your bike being bumped or shaken accidentally, the system can also be set to react to even the slightest movement, which can deter someone interfering with or trying to steal items such as your lights.
GPS & Wi-Fi Tracking
In the unlikely event that your bike is stolen, AlterLock can track it once a minute all the way to its final destination. If the bike is moved indoors where there is no GPS signal, the device uses Wi-Fi signals to determine its approximate location.Read MoreWhat sets AlterLock apart from many other tracking devices is its ability to track its location independently of your smartphone. By employing a highly accurate GPS module and Sigfox communication to connect to the Internet, the device transmits location information even if it's hundreds of kilometers away, unlike Bluetooth, which has a maximum range of about 100 meters. The second-generation AlterLock device also uses Wi-Fi signals for positioning, increasing the possibility of determining its location even indoors, where there's no GPS signal. This can also provide clues if your bike is abandoned or when the police search for it.
Smart Design
Designed with aerodynamics in mind, the AlterLock device can be mounted on the bottle cage bosses of most sports bikes. Better still, it can be discreetly installed under your existing bottle cage without spoiling the frame's aesthetics.Read MoreIt doesn't detract from the design of the frame. It doesn't compromise your bike's aerodynamics. And it's lightweight. The AlterLock device is no wider than the downtube of most road bikes. The curve along the bottle cage ensures that aerodynamics aren't affected. You can feel how light the device is when you hold it.
Why AlterLock?
Alarm to deter thieves
When AlterLock detects your bike is being moved, it sounds the alarm, deterring theft and interference.
Peace of mind with smartphone notifications
As well as, or instead of, the alarm, AlterLock sends a notification to your phone so you know to check your bike.
Monitoring via Bluetooth
While your bike's within Bluetooth range of your smartphone, you'll know it's nearby.
Advanced tracking capabilities
AlterLock uses both GPS and Wi-Fi to determine its location accurately.
Fine control
You can adjust AlterLock's movement detection sensitivity, alarm volume, and alarm duration, and can turn the alarm on or off.
Small, lightweight, and inconspicuous
AlterLock is small and lightweight, fitting discreetly between the frame of your sports bike and the bottle cage.
Customer Reviews
Easy Installation
1
Install the AlterLock app.
2
Subscribe to the BicycleGuard Service.
3
Register your bike and device in the app.
App Features
Register a photo of your bike together with its specs and serial number
Toggle the device's Lock mode
Device settings (for various situations including movement detection sensitivity, alarm on/off, alarm duration, initial alarm sound, number of alarms, and regular transmission)
Push notifications and audible alarms when the device detects your bike is being moved or receives location information
View location and history while tracking on the map screen
Tracks maintenance history for safer riding
Note 1: Compatible with BLE-equipped smartphones running Android 5.0 and above or iOS 11 and above.
Note 2: You'll find a list of verified compatible smartphones here.
Most common criminal tactics and theft locations you need to know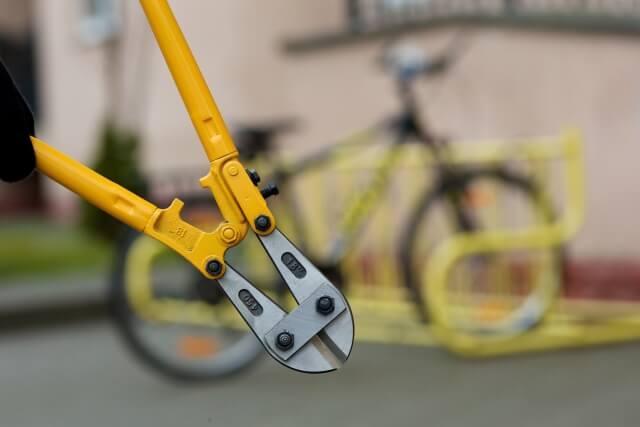 Easily-targeted bike parking spots
Although most people keep their bikes indoors at home, many bikes are stolen from underneath the eaves of houses or from apartment building bike parking lots.
Locations prone to theft and reducing the risk of theft
The likelihood of your bike being stolen increases the longer you leave it unattended. Bike parking lots are thieves' favorite hunting grounds, whether near your home or in an apartment complex; at a train station, the office, or school; and so on. You can reduce the risk of theft by not leaving your bike in a bike parking lot for a long time.
Common Misconceptions
"My road bike isn't an expensive model. It'll be fine."
It's true some thieves target expensive road bikes, but many don't know much about the value. Thieves often like to ride around on road bikes because they look cool or expensive, even if they haven't cost that much, and then abandon them.
"Anti-theft devices are only worthwhile if your bike is targeted by professional thieves."
According to statistics from the Tokyo Metropolitan Police Department, more than half of all thefts are committed by young people, not professional thieves. As these crimes are easy to carry out, many are committed alone, so a bike alarm can be a great deterrent.
"Stolen road bikes are never returned."
A survey of successful bike thefts found that 21% of stolen bicycles were recovered within six months. With the growing use of security registration and GPS devices, the detection rate is expected to rise.
FAQ
The AlterLock device attaches to the bottle cage bosses on a standard sports bike. If you already have a bottle cage installed, the device can go underneath it.
The AlterLock device works within the Sigfox service area (primarily Europe). Outside the service area, all functions will work within the Bluetooth transmission range of your smartphone. You can check the service area.
Note: Even within the service area, notifications may not reach your smartphone if the bike is being kept indoors, where the signal is weak, or in an environment with poor reception.
Bluetooth trackers are challenging to track once they leave your hands. AlterLock has stand-alone communication and GPS so you can track your device wherever it is.
AlterLock is designed specifically for theft prevention. It cannot be used as a GPS tracker that continuously provides location information. GPS location is activated only when the AlterLock device detects movement in Lock mode, significantly reducing power consumption and enabling long-term tracking.
If someone tries to remove the device, AlterLock detects the vibration and sounds an alarm to warn you, so you can rush to your bike. If you'd like to make it even harder to remove the device, additional anti-theft bolts and a special tool are available. You can purchase these together with the device as a special set. They're not sold separately.
Yes, it is. The movement detection sensitivity can be set to one of three levels.
Device Specifications
Size
159 mm long × 38 mm wide × 9 mm thick
Weight
50 g
Battery
Lithium polymer
Charging Method
USB Type-C
(charging cable not included)
Temperature
Operating Temperature −20 to 60°C
Chargeable Temperature 0 to 45°C
Uptime
Up to 1.5 months
(varies according to use)
Communication
Bluetooth Low Energy / Sigfox
Location Tracking
GPS (GNSS) / Wi-Fi
Water/Dustproofing
IP66
Accessories
Start Guide, 2 mounting bolts
Options
2 anti-theft bolts, special tool
Note: Only sold together with the device
Communication Areas
AlterLock transmits data via Sigfox (a low-power, wide-area [LPWA] communication system) when beyond Bluetooth range. LPWA allows the AlterLock device to communicate independently of your smartphone with minimal power consumption and at low cost.
Since Sigfox uses different communication bands in different regions, Alterlock comes in several versions.
The European version is available in the following countries: Belgium, Croatia, Czech Republic, Denmark, Finland, France, Germany, Hungary, Ireland, Italy, Luxembourg, Netherlands, Portugal, Slovakia, Spain, and United Kingdom.
For more information on the service areas, see How to use this service.