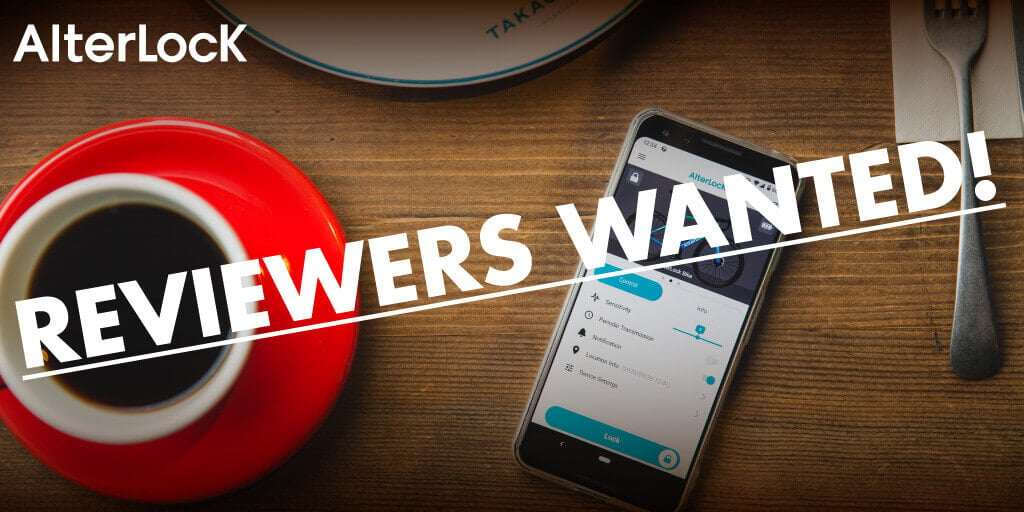 We're pleased to announce that we're looking for AlterLock reviewers. If you'd like to become a reviewer and receive an AlterLock in our prize draw, please check the details below and enter the draw. We look forward to receiving your entry.
Entry deadline
Oct. 15, 2021
Prize
AlterLock Gen 2 with anti-theft bolts and tool (1 set)
Includes one month's free service for the app.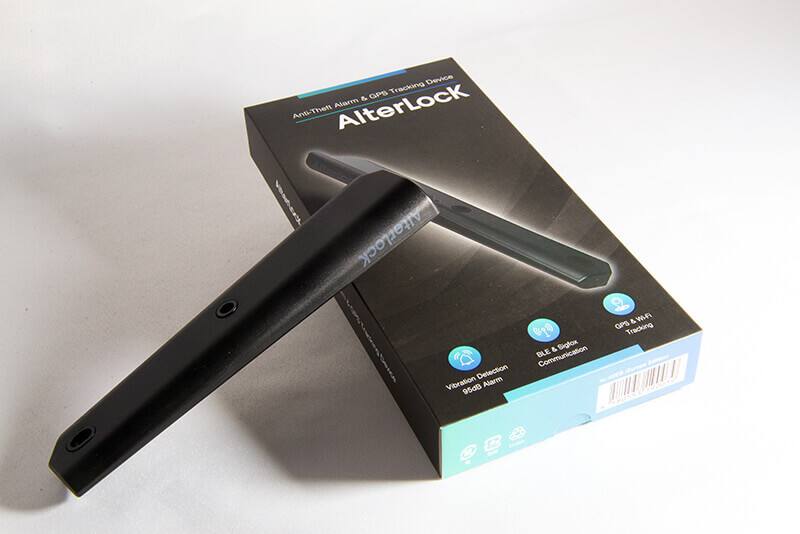 Entry method
Visit Application page and submit required fields
Who can enter
Those living in Belgium, Croatia, Czech Republic, Denmark, Finland, France, Germany, Hungary, Ireland, Italy, Luxembourg, Netherlands, Portugal, Slovakia, Spain, UK
Those agreeing to our use of answers submitted to our website, social media, etc.
Those able to use the product within two weeks of receiving it.
Those agreeing to submit a review via a dedicated form within two weeks of starting to use the product.(There will be five questions about the product and its usage.)
Those agreeing to the prize draw terms and conditions
In the case of minors, those who, before applying, have obtained the consent of a parent or guardian
Terms and conditions
Duplicate entries will not be accepted.
If the product cannot be delivered because the applicant's address is unknown or unreachable, the application will be deemed invalid.
We cannot respond to individual inquiries regarding the results of the draw.
Prizes are not exchangeable, redeemable for cash, or transferable to a third party (for instance by auctioning, selling, or consignment sales).
We are not responsible for any loss of or damage to the product after delivery.
The product will be delivered only to the applicant's address.
The nature and design of the product are subject to change without notice.
By entering the draw, the entrant is deemed to have agreed to the terms and conditions of the draw. In the event that the Company determines that an entrant does not meet the eligibility requirements or other entry requirements, the entry will be deemed invalid even if it is a winning entry.
All costs associated with entering the draw and using the product and service (including Internet connection fees, terminal fees, communication costs, electricity costs, and any other costs) shall be borne by the entrant.
Privacy Policy
The personal information you provide will be used to contact you about the draw, to send you your prize, and to communicate with you during testing. It will also be used as statistical information that does not identify you personally for reference in developing future products and services.
Your personal information will be managed with the utmost care in accordance with the EU GDPR, and except when we are required to do so by law, we will not, without your consent, disclose or provide your personal information to any third party other than our contractors. For more information, please visit here.